Foreigners who want to move to Panama are warmly welcomed, not only by locals but also by immigration laws with more than a dozen residency options. As a result, foreigners find they can easily become permanent residents, particularly if they are retired or if they qualify for the Friendly Nations program.
Besides, foreigners enjoy a robust legal structure, tax incentives, economic growth, pleasant weather with a wide variety of micro-climates, cultural diversity, and a special discount program for retirees. Let's walk through some of the questions clients ask when considering Panama as their new home.
Moving to Panama – Do you have dependents?
With more than 10 years of experience in Panama Immigration, we have seen many cases of young families and families with older grandparents.
Young families find that Panama offers economic stability and a solid educational system, both public and private. This encourages families with younger children to find communities with other expat families with children, closer to education centers.
On the other hand, although Spanish is the official language, you can frequently find people who speak English at restaurants, hotels, shopping centers, hospitals, and the like. Communication for the expat community with older parents can be a challenge, but it does not become an impossible mission.
Many residency programs allow the main applicant to apply with dependents – e.g., Spouse, Children, or Parents. Panama even has a dedicated program for dependents of foreigners who already have permanent residence in the country. This means that foreigners can first explore the country and bring their dependents later – for example, a year later or more.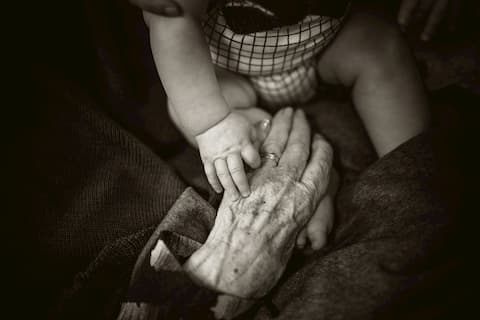 Panama offers a friendly environment for you and your dependents.
Moving to Panama – Do you intend to work?
In Panama, the process to obtain residency is separate from the process to obtain a work permit. A permanent residency permit, which you obtain from the National Immigration Service, will be sufficient to live in Panama. In fact, many foreigners who run online businesses with clients outside Panama find that permanent residency is all they need for them and their family.
However, foreigners who want to work in Panama need to obtain a work permit granted by the Panama Ministry of Labor. This has separate requirements from that of the immigration process, and you can contact us to understand your options based on your residency status.
Clients frequently ask if having their own company in Panama allows them to work in such company. See Marcos Kraemer discuss this question in this VLOG.
Moving to Panama – Do you want to bring in your pet?
Bringing pets to Panama requires documentation from your home country and some steps when you arrive to Panama. Please note that domestic animals (I.e., dogs and cats) follow a simple process compared to more exotic animals (e.g. reptiles and birds). This is because Panama must comply with the Convention on International Trade in Endangered Species of Wild Flora and Fauna (CITES)
Bringing your dog or cat requires you to obtain the vaccination record (for Rabies, Distemper, Parvovirus, Leptospirosis and Hepatitis), a standard international health certificate, and also a certificate of origin (describing where the pet was born). These documents should not be older than 30 days before arrival to Panama, and they must be authenticated by the nearest Panamanian Consulate.
Once you arrive to Panama, the dog or cat needs to be inspected by a local vet at the airport, and then follow a mandatory quarantine period of 40 days. This quarantine period can be completed at a government facility (at $10 / day), or you can apply for in-home quarantine (for $130). The vet inspection and the quarantine paperwork must be arranged in advance, and you can use the help of a company specializing in pet relocation to complete it.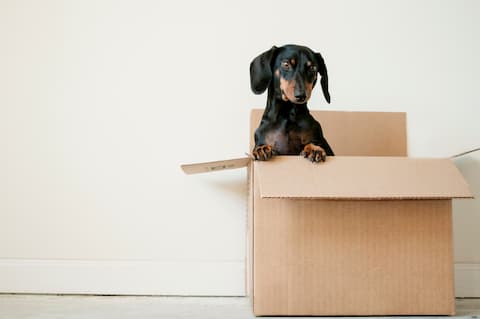 It is necessary to follow the procedure to bring domestic animals to Panama.
Moving to Panama – Should you buy or rent a house?
The answer is – it depends!
We have found that many foreigners want to live in a community before they make a purchase decision. This helps them not only experience the local lifestyle but also check out real estate prices from multiple sources. In other cases, foreigners with local friends, expat friends, or who have visited Panama before, have a good idea of what they look for and dive into the purchase right away.
Either way, it is not mandatory to use a real estate agent or a lawyer to complete a real estate transaction. However, it is highly recommended to do so and save yourself headaches further down the road from problems like a title with liens or a property with a bogus title.
The Panama real estate purchase and sale process is not complicated because Panama makes use of the Public Registry to manage all property titles. Find more details in this dedicated page.
Moving to Panama – Use the right legal counsel
Contact Kraemer & Kraemer to clarify your questions about the legal process to move to Panama, and obtain more details about business, tax, real estate, or immigration law.
---
Related pages: