Panama is one of the most popular options for global citizens looking for a second home. It has a friendly culture, a stable economy and a territorial tax system. Permanent residents usually apply for the E-cedula, where the "E" stands for "extranjero" which means foreigner and serves them as a national identification in Panama. In this article we explain the steps to obtain this document.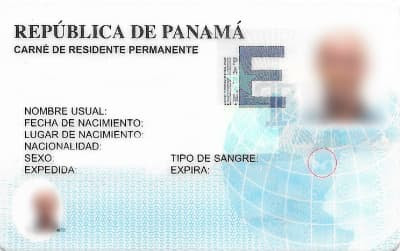 E-cedula example
The first step to obtain the E-cedula is to have a Panama residency card. This will depend on the situation of each person, but some of the programs to obtain residency in Panama are:
You can apply to the E-cedula once the residency process has been completed and you have a permanent resident card. This document is Panama's official identification document, and is equivalent to the identity card of Panamanians. Learn more about important Panama IDs.
Application requirements for the E-cedula:
This ID is requested at the offices of the Electoral Court in Panama City, with a prior appointment. The procedure is personal and completely in Spanish.
You must provide the following documents:
A copy of the cedula letter issued by the National Migration Service.
2 copies of the permanent resident card issued by the National Migration Service, along with the original card.
Two passport copies.
Application Process:
The application process usually takes an hour or less, and you should arrive on time for the appointment. As for clothing, you should wear a shirt covering your shoulders, trousers or long skirt, and closed shoes. It is forbidden to wear a white shirt.
Once this process is complete, the Electoral Court takes 7 to 15 days to issue the E-cedula, and the applicant may choose to pick up the card at one of the offices of the Electoral Court throughout the country.
Contact us
The Kraemer & Kraemer team can help you process your E-cedula. Contact us or email us at info@kraemerkaw.com to learn more about the process and cost.
---
Related pages: