Whether you are just visiting Panama as a tourist or you are planning on relocating with your pet, the procedure for bringing them to Panama can be quite time consuming and strict.
For that reason, we've prepared this article to make it easier for you to better understand and navigate through the process.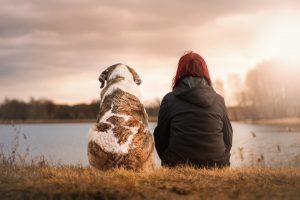 Consult your veterinarian before bringing your pet to Panama.
The first and basic step is to consult with your veterinarian about the health of your pet to make sure that everything is in order. Once you have confirmation that your pet is healthy and in good condition, you can go ahead and continue the process.
Since each airline has different policies and rules, you should check the various airline pet policies to decide which is best to bring your pet into Panama. For example, Copa Airlines only allows pets to be transported in the cabin from Monday through Friday.
Requirements to bring your pet to Panama
When you find the right airline, you can start preparing the required documentation.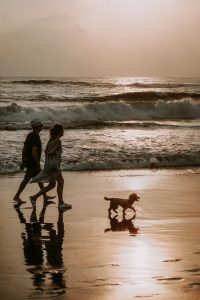 All requirements must be properly met.
Vaccination Certificate: provided by your veterinarian, showing the pet doesn't have rabies. The last shot must be at least 30 days prior but no more than 12 months before entering Panama. Dogs will require confirmation that they have been vaccinated against parvovirus, hepatitis, leptospirosis, and distemper.
Health Certificate: provided by your veterinarian.
Certificate of Origin
Home Quarantine Request: this form asks for basic information about your pet, such as age, weight etc. You can print the form on the Panama's embassy website.

Health and Vaccination documents must be certified by the corresponding authority. For example, Americans need to certify these documents with the USDA.
Then those forms need to be authenticated by the Panamanian Consulate or apostilled by the competent authority.
Important dates to keep in mind prior to your trip
Ten days before your flight to Panama, you will need to obtain an International Health Certificate issued by the Sanitary Authority from the country of origin. For example, Americans can do this through the USDA. Afterward, this document must be authenticated by the Panamanian Consulate.
At least 14 days before your arrival in Panama, you need to send a document to the Panama Ministry of Health requesting a 40-day home quarantine. The home quarantine simply means that your pet can stay in your home or in the yard in Panama. According to the Health Ministry, the fee for the home quarantine is USD $130 per pet. If you do not make this request, you must pay USD $10 per day to the Panama Health Department for 40 days.
Important details upon arrival to Panama
The Panama Airport Health Department will review papers and inspect the pet upon arrival. The fee for this service is USD $16 per animal. The final payment of USD $146 for the quarantine expenses must be made to the Panama National Bank, located on the first floor of Tocumen International Airport.
If your flight arrives on the weekend or during hours when there is no veterinarian available to review the required papers and inspects the pet before officially entering the country, you can make arrangements to have a vet come meet your flight.
These arrangements can be done through either the Panama Ministry of Health or the Panama Agriculture Ministry. If you do not make an appointment in advance, your pet will have to stay at the airport until the vet starts his/her work shift.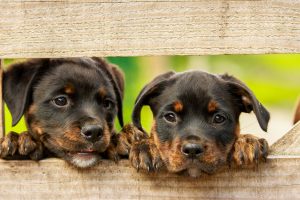 Do you still have questions?
If you still feel a little lost on the procedure, you can hire a Panamanian company to handle the process for you. Contact us at info@KraemerLaw.com, and we will be glad to provide you with a recommendation.