Kraemer & Kraemer is proud to announce its membership in Abacus Worldwide, a prestigious alliance of independent professional service firms providing direct access to legal and accounting companies around the world.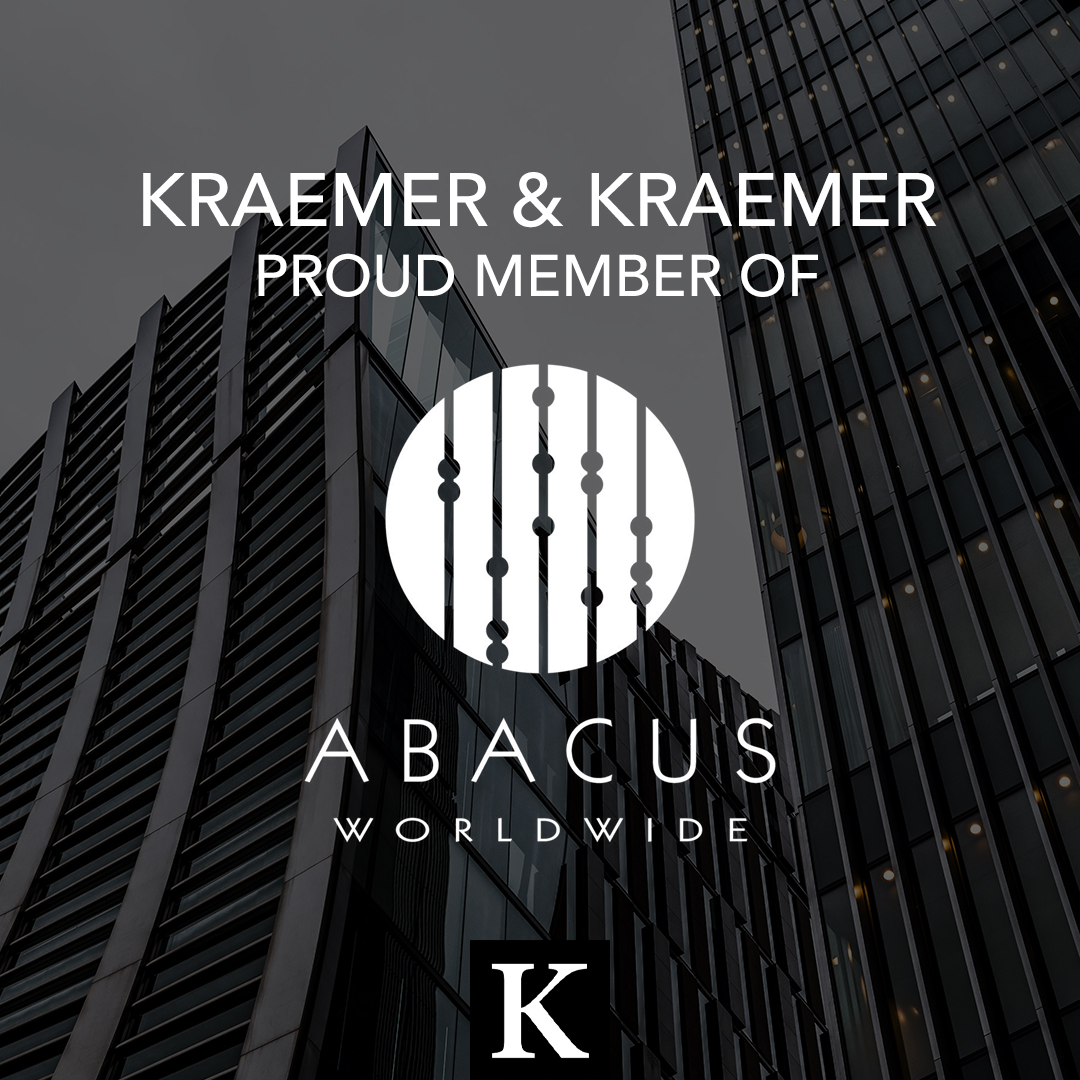 This membership allows Kraemer & Kraemer to connect with many professionals worldwide and benefit not only from inbound referrals, but also from national and international client support, practicing management roundtables, and knowledge exchange through virtual meetings and events.
As a result, Kraemer & Kraemer will be able to provide a service of even higher quality to our current and future clients.
We invite you to learn more about Abacus Worldwide and the advantages to its members by visiting Abacus Worldwide